Our Residential & Commercial Services:
Purchase/Sale
Maintenance/Remediation
Building Envelope Evaluation
Moisture Survey Inspection
Manufactured Siding Inspection
Manufactured Stone Veneer Inspection
Intrusive Investigation
Leak Detection Services
Third Party Services
Owner Representation
Bid Review
Consulting
"Your service is amazing and we will definitely recommend you to others."
-Marleen & Kenny Alhadeff
EIFS and Stucco Inspections
Sound Exterior is a building envelope inspection company specializing in the inspection of stucco and EIFS (Exterior Insulating Finish System) claddings. We provide residential, commercial and third party inspections as well as consulting services to homeowners, building owners and contractors.
We strive to be the most comprehensive building envelope inspection company in the Pacific Northwest, as well as nationwide, providing our customers with inspections performed by a certified inspector with over 25 years of experience in the plaster industry.
We take great pride in providing our clients with a professional inspection report documenting the inspection process that walks our client around the exterior of the dwelling or building documenting the condition of the exterior cladding and its components.
A condominium remediated based upon our inspection: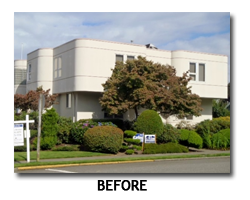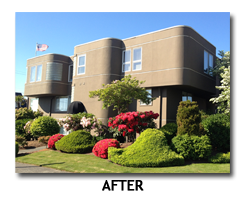 Areas We Serve in Washington, Oregon, and Idaho:
Seattle, Redmond, Bellevue, Sammamish, Issaquah, Renton, Kent, Auburn, Burien, Des Moines, Federal Way, Tacoma, Gig Harbor, Olympia, Vashon, Woodinville, Woodway, Mukilteo, Everett, Bellingham, Spokane, Portland, and Couer d' Alene.
We also serve clients in California and Alaska!